Daytona USA Twin Driving Arcade Machine (Japan Model)





Product ID :
09732-0014
Price :

4104.31

USD

(Change Currency)
Availability :
In Stock





Daytona USA Twin Driving Arcade Machine is a high-speed stock car racing game made in Japan that allows you to choose from four dynamic viewpoints on the fly to get a true racing perspective. Realistic stock car control allows drifting, controlled braking, four-wheel drifts, and skillful acceleration to keep the lead.

Released in 1993-94, at the time of its release, Daytona USA was considered one of the most detailed 3D racing games ever created due to the virtual word being fully texture-mapped, coupled with a constant full 60fps refresh rate – even with multiple onscreen opponents.

The original arcade release is a twin machine, and was the first game to allow up to eight players to race simultaneously against each other. The player is put behind the wheel of a stock car (known as the Hornet), with the choice of three tracks: the Three-Seven (777) Speedway (Beginner) includes 8 laps, 39 cars and features Sonic the Hedgehog's face engraved into a cliff face; Dinosaur Canyon (Advanced) includes 4 lap, 20 cars and requires players to make use of driving techniques such as drifting; and Sea-Side Street Galaxy (Expert) includes 2 laps and 30 cars to really heat up the competition.

Player one's car is red and blue by default (the manual car is red, black and yellow) which is recognisable from game covers and most Daytona related media. The game also features automatic or manual transmission. Manual transmission can often mean you will be able to drive faster, while crashing into walls or other vehicles (whether in an auto or manual) will mean damage is done to the car and will negatively affect performance. However, the game has included a pit stop feature where players can pull over into the pit stop along the course and sacrifice a little time to fix up their car.

The player's objectives are to outrun the competing cars, and complete the race before time runs out. The A.I. in the game for this is quite smart for the time of its release: if a player makes a good time on their first lap, the opposing cars will drive in the way of the player to make the race more challenging for them; on the other hand, if the player makes a bad time on their first lap the opposing cars will actually move out of the way of the player's car.

Daytona USA is still one of the most popular driving arcade machines in the market today, due to its fun and simple game play concept, the 3D graphics which was still new at the time of its release, and its well thought-out A.I. system.

| | | | |
| --- | --- | --- | --- |
| Condition : | Used | Shipping Weight : | 1302.500 kg |
| Physical Weight : | 475.000 kg | Voltage : | 240 Volts |
| Location : | Australia | Plug Type : | USA / Canada / Japan Model |
| Packing Terms : | Pallet and Wrapping | Shipping Terms : | Ex Works |
| Warranty : | 7 days testing warranty | Product Type : | Driving Machines |
| Version Type : | English Version | Certificates : | CE, CTick, UL |
Daytona USA Twin Driving Arcade Machine (Japan Model) Movies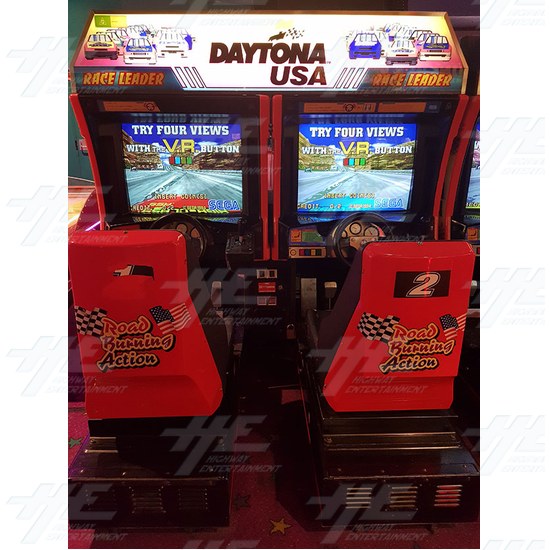 Daytona USA Twin Driving Arcade Machine (Japan Model) - Daytona Twin
Daytona USA Twin Driving Arcade Machine (Japan Model) - Daytona Twin
Daytona USA Twin Driving Arcade Machine (Japan Model) - Daytona Twin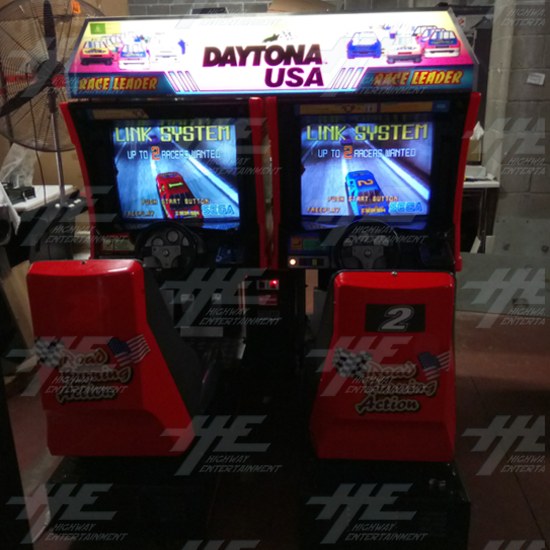 Daytona USA Twin Driving Arcade Machine (Japan Model) - Daytona Twin
Daytona USA Twin Driving Arcade Machine (Japan Model) - left screen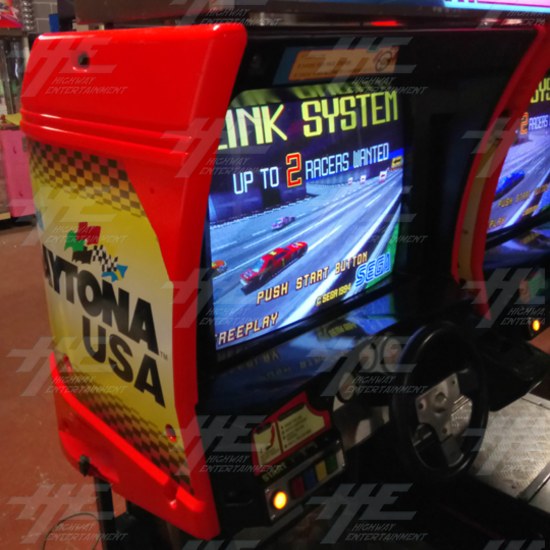 Daytona USA Twin Driving Arcade Machine (Japan Model) - left side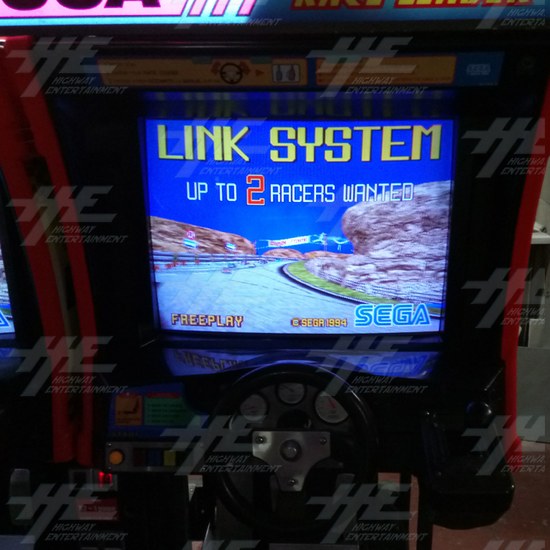 Daytona USA Twin Driving Arcade Machine (Japan Model) - right screen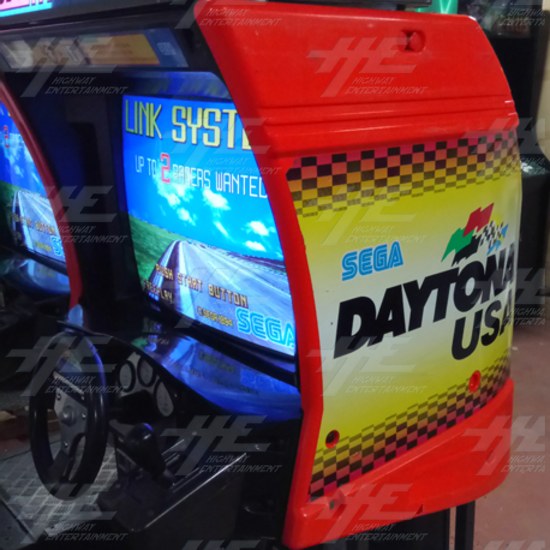 Daytona USA Twin Driving Arcade Machine (Japan Model) - right side
Daytona USA Twin Driving Arcade Machine (Japan Model) - Full Cabinet
Daytona USA Twin Driving Arcade Machine (Japan Model) - Front
Daytona USA Twin Driving Arcade Machine (Japan Model) - Side Cabinet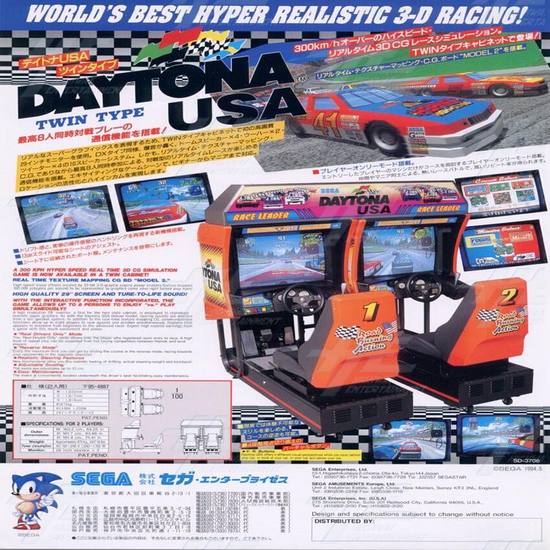 Daytona USA Twin Driving Arcade Machine (Japan Model) - Brochure Front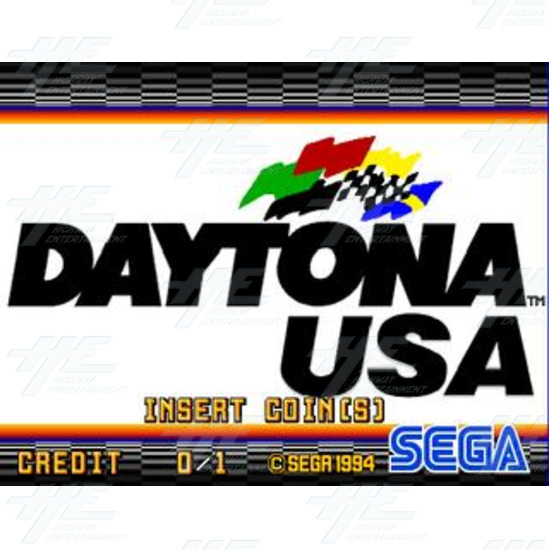 Daytona USA Twin Driving Arcade Machine (Japan Model) - Screenshot
Daytona USA Twin Driving Arcade Machine (Japan Model) - Screenshot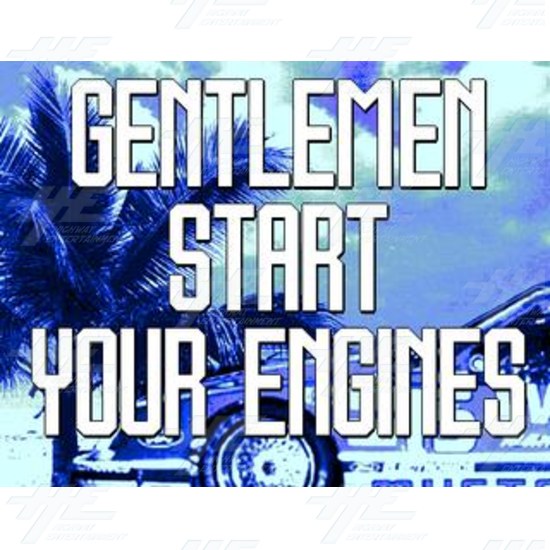 Daytona USA Twin Driving Arcade Machine (Japan Model) - Screenshot
Daytona USA Twin Driving Arcade Machine (Japan Model) - Screenshot
Daytona USA Twin Driving Arcade Machine (Japan Model) - Screenshot
Daytona USA Twin Driving Arcade Machine (Japan Model) - Screenshot
Daytona USA Twin Driving Arcade Machine (Japan Model) - Screenshot
Daytona USA Twin Driving Arcade Machine (Japan Model) - Screenshot