| | |
| --- | --- |
| | European Coin Mech Weiya HI-09UCS |
Digital CPU Multi Coin Selector for Euro Coins HI-09UCS - drop inserting type supports 8 channels for coin self-programming without the need for a PC or programming tool.

This fully self contained coin selector is loaded with many features giving full control over the many operating parameters. It has a very simple procedure using on-board dip-switches for programming new coins to any channel and other various adjustments allows for even more refinement to ensure the operational integrity and security of the Digital CPU Multi Coin Selector.

A list of pre-programmed coin ratios, as determined by the dip-switch settings, gives the coin ratios for each channel and then just program each coin denomination to the corresponding channel, as per the list. Once you have detrmined the correct coin ratio and programmed the appropriate coins, place the Digital CPU Multi Coin Selector into service for trouble free opertaion.

| | | | |
| --- | --- | --- | --- |
| Unit Dimensions : | 5.5W x 10.0D x 10.2H cms | Condition : | New |
| Shipping Weight : | 0.300 kg | Physical Weight : | 0.207 kg |
| Location : | Australia | Warranty : | 12 Months |
| Product Type : | Coin Mechs | Version Type : | English Version |
Suitable for all coins diameter, thickness and materials
Max coin acceptance rate is 3 coins per second
Anti-String security system to protect the machine
Supports 8 Channels
Supports self-programming without PC
In-built "Inhibit" control
Output Pulse width: 50ms & 100ms
Coin Thickness Increments: 1.8/2.2/2.6/3.0 mm
Coin Specifications:
Diameter - 18mm ~ 30mm
Thickness - 1.2mm ~ 3.0mm
User Equipment:
Power Supply: +10v ~ 15vDC, 300mA max, standby 50mA
Power Consumption: 5.0w max, standby 0.6w
Signals: Impulse-Output-Multi pulse (Normal / High Level); Inhibit-Input-High Enable (+3v ~ +15vDC); Out 1~6-Output-1 pulse/coin
User Controls: 5-ch Dip-Switch- sw1/sw2/sw3=for channel or impulse ratio select; sw4/sw5=for mode and other function select
Dimensions (cm's): 5.5 (w) x 10.0 (d) x 10.2 (h)
Weight (grams): 207g
Working Temp - 5c ~ 50c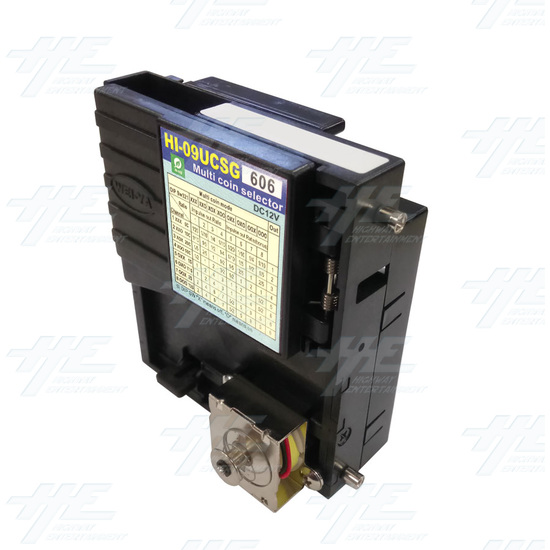 European Coin Mech Weiya HI-09UCS - european-weiya-hi-09ucsg-606-coinmech--angle.jpg
European Coin Mech Weiya HI-09UCS - european-weiya-hi-09ucsg-606-coinmech--left.jpg
European Coin Mech Weiya HI-09UCS - european weiya hi-09ucsg 606 coinmech- right.jpg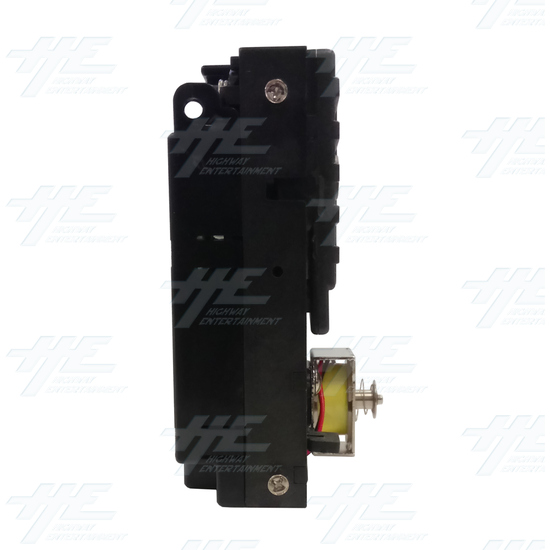 European Coin Mech Weiya HI-09UCS - european weiya hi-09ucsg 606 coinmech- front.jpg
European Coin Mech Weiya HI-09UCS - european weiya hi-09ucsg 606 coinmech- back.jpg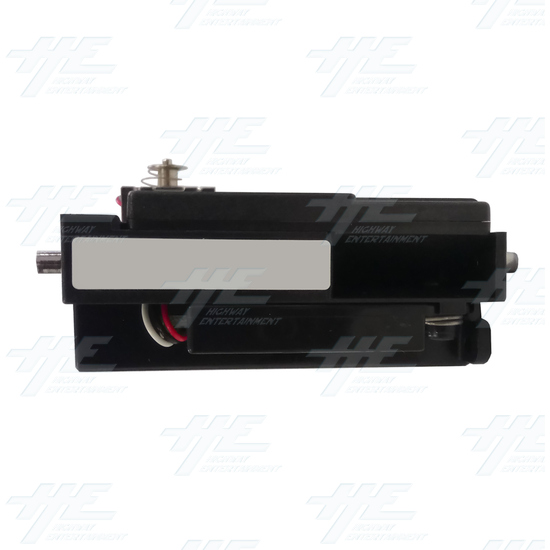 European Coin Mech Weiya HI-09UCS - european weiya hi-09ucsg 606 coinmech- top.jpg
European Coin Mech Weiya HI-09UCS - european weiya hi-09ucsg 606 coinmech- bottom.jpg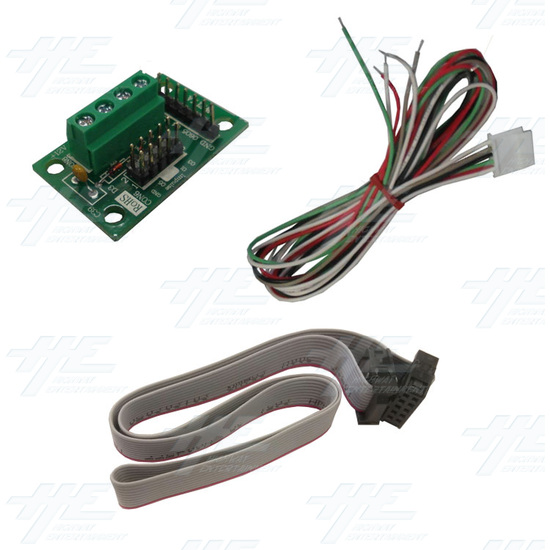 European Coin Mech Weiya HI-09UCS - european-weiya-hi-09ucsg-606-coinmech--accessories.jpg