Video to RGB Converter WP





Product ID :
02020-0001
Price :

145.10

USD

(Change Currency)
Availability :
Please Ask





A Video to RGB converter which is atuo switching to Pal or NTSC video systems. Users can adjust, the picture colours and other functions like brightness and hue. Comes with power plug and mini cable.

| | | | |
| --- | --- | --- | --- |
| Location : | Australia | Product Type : | Converters |
Features:
Pure hardware design, just plug and play
Support video signal converting to RGB signal
Auto switching Pal, NTSC video system
Adjustable 3 color (RGB) Brightness
Adjustable Contrast, Sharp, Color, Hue
Specifications:
Input Signal: Composite Video
Video: 1.0Vp-p +/- 0.2 Vp-p 75 ohms
Synce: Negative Sync
Output Signal: RGB
Video: Analog RGB 3.0Vp-p Max 75 ohms
Sync: Negative Composite TTL 5.0 Vp-p
Connector Input: CGA - RCA Jack
Connector Output: RGB - Spin male (R,G,B,GND,S)
User Controls: VR(contrast,sharp,color,hue,R,G,G)
Environmental Limits
Operating Temp: 0 to 50 degrees C
Storage Temp: -20 to 70 degrees C
Power: 12~18V DC
Consumption: 1.9W Max
Please Note
if input is PAL video, output must be PAL RGB (if your input is PAL and output is NTSC RGB, the picture will be in black and white).
For more information including freight calculation and online ordering, please click here:
http://www.converters.tv/products/converters/video_to_vga_converters/43.html
Video to RGB Converter WP - Full view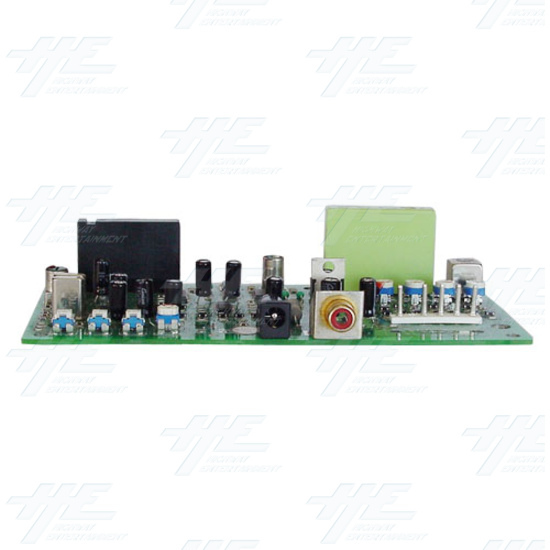 Video to RGB Converter WP - Front view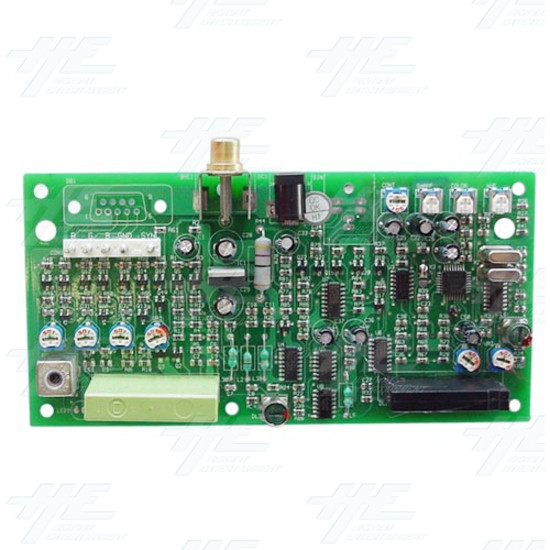 Video to RGB Converter WP - Top view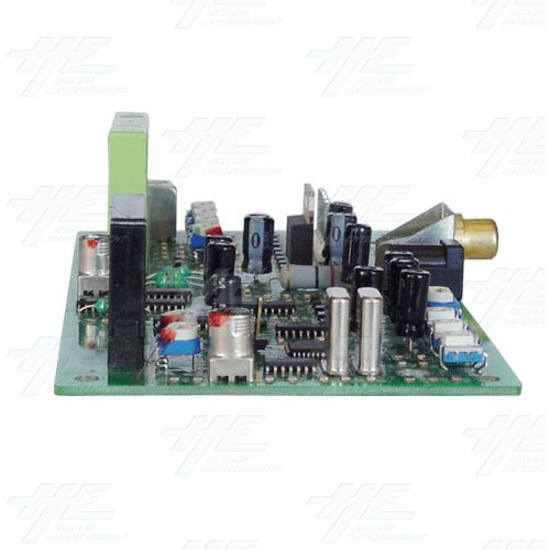 Video to RGB Converter WP - Side view 1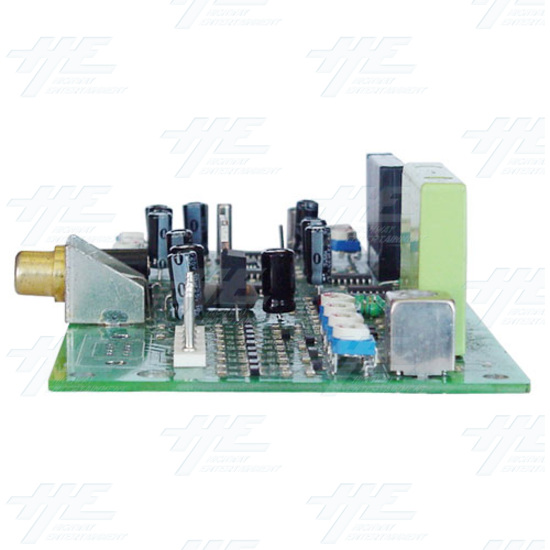 Video to RGB Converter WP - Side view 2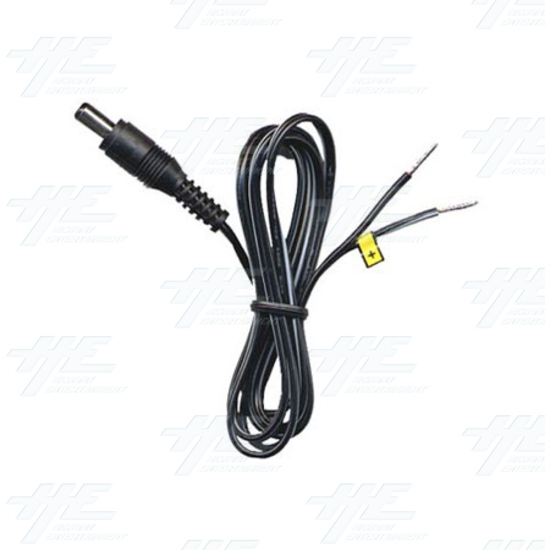 Video to RGB Converter WP - Power cord
Video to RGB Converter WP - Cord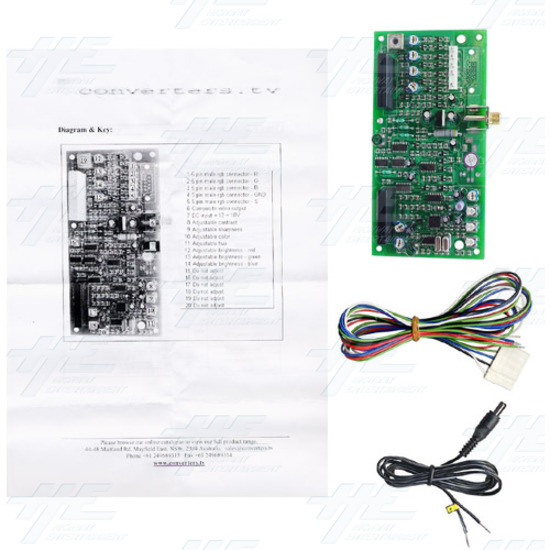 Video to RGB Converter WP - Full Kit