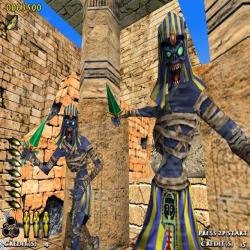 Sega's latest shooting game, Maze of Kings, is being released in kit form with delivery scheduled for the end of May.

Kits will be available in two styles;


Full Kit including Naomi GD rom system, software, guns, and header

Confidential Mission Upgrade Kit including software only, guns and header to upgrade your confidential mission machines.

All goods will need to be ordered in advance with release of goods for end of May. For more information please email our sales staff.