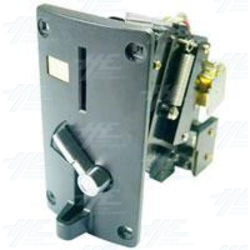 Great savings on arcade parts including machine locks, arcade cabinet stickers and plastics, coin mechanisms, video converters and arcade push buttons. Many parts are brand new, with up to 98% savings but for one week only up to the end of July. Parts are sold on first come first served basis.

1pcs x (save 77%)

486pcs x (save 53%)

1366pcs x (save 80%)

3637pcs x (save 84%)

522pcs x (save 65%)

355pcs x (save 50%)

122pcs x (save 95%)

111pcs x (save 98%)

76pcs x (save 71%)

58pcs x (save 90%)

44pcs x (save 79%)

38pcs x (save 75%)

3830pcs x (save 89%)

10pcs x (save 70%)

3pcs x (save 39%)

9pcs x (save 69%)


For more information please contact our sales team.