Australia Note Acceptor Mars ZT1103AU Model

save 97%





Product ID :
04350-0001
Price :

6.45

USD

(Change Currency)
RRP: 220.05 USD
(less discount 213.60 USD)

Availability :
In Stock





Through the use of multiple wavelength optical sensing and sophisticated data processing, the ZT Series 1000 bill acceptor sets the standard for rejecting invalid bills.

Optical cross-channel sensors examine the bill path for foreign objects such as clear tape or strings. The LRC triggers an automatic "lock out" when separated from the unit for added security.

The bill acception has high level four way acceptance. Meaning Bills can be fed in any direction, face up or down, on accepts bills of all conditions.

The acceptor also has a streamlined recognition system, sensors are embedded under the smooth plastic bill path, and the magnetic head and pinch roller have been eliminated to dramatically reduce jams, debris build up and the need for cleaning.

The Recognition and Transport Unit (RTU) and the Lockable Removable Cassette (LRC) can be removed from the front with one hand. The RTU fully opens for cleaning and electrically connects automatically when inserted. An easily accessible toggle switch enables the operational mode to be changed to "test" or "set-up" mode.

| | | | |
| --- | --- | --- | --- |
| Unit Dimensions : | 11.3W x 22.5D x 31.5H cms | Condition : | New |
| Shipping Weight : | 4.250 kg | Physical Weight : | 4.250 kg |
| Location : | Australia | Product Type : | Cash Handling |
PLEASE NOTE - THIS STOCK IS SOLD AS-IS, BRAND NEW. PRODUCT CANNOT SUPPORT $5 AND CANNOT BE UPGRADED- no warranty..
Specifications:
Manufacturer: Mars Electronics
Model ZT-Series 1,000
Acceptance Rate 95% or greater
Transaction Speed: Approximately 3 seconds (from bill insertion to completed bill-stacking)
Interfaces: Pulse and multiple serial protocols
Power: 12 to 40 volts DC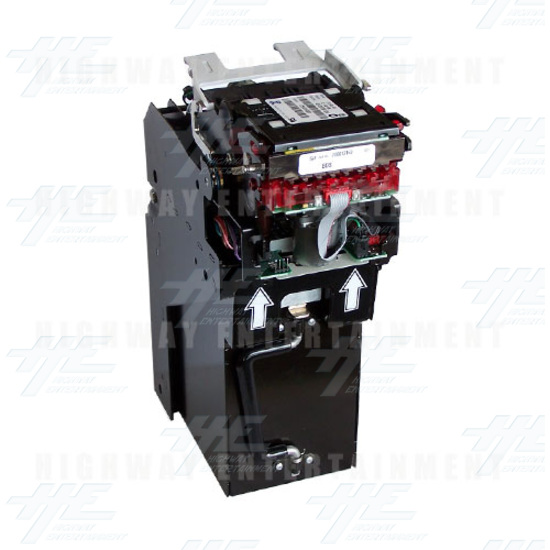 Australia Note Acceptor Mars ZT1103AU Model - Angle View
Australia Note Acceptor Mars ZT1103AU Model - Front View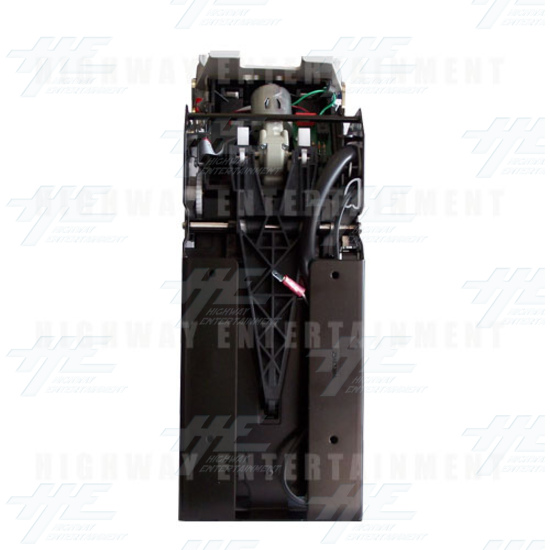 Australia Note Acceptor Mars ZT1103AU Model - Back View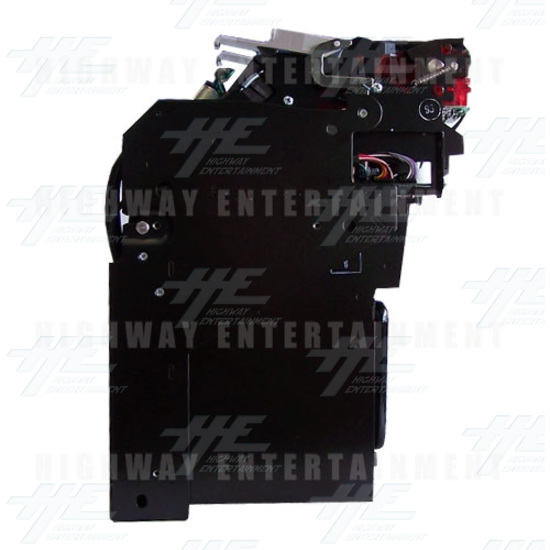 Australia Note Acceptor Mars ZT1103AU Model - Left View
Australia Note Acceptor Mars ZT1103AU Model - Right View
Australia Note Acceptor Mars ZT1103AU Model - Bottom View
Australia Note Acceptor Mars ZT1103AU Model - Top View
Australia Note Acceptor Mars ZT1103AU Model - Metal Holders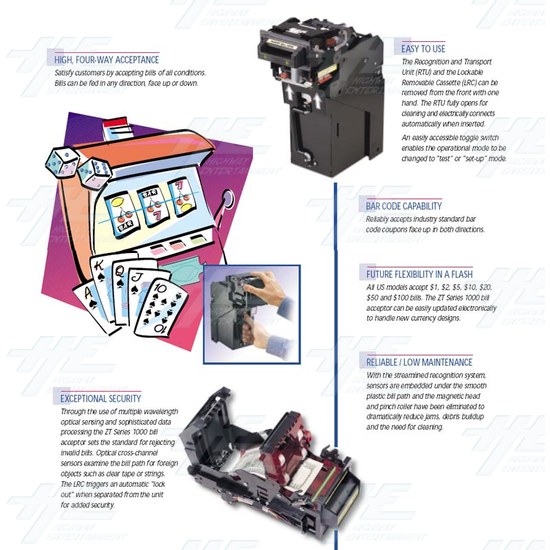 Australia Note Acceptor Mars ZT1103AU Model - Product Specification
Australia Note Acceptor Mars ZT1103AU Model - Product Specification