Top Loading Multi Coin Selector HI-11UCSG for Australian Coins

save 14%





Product ID :
17987-0001
Price :

45.52

USD

(Change Currency)
RRP: 53.42 USD
(less discount 7.90 USD)

Availability :
In Stock





The Top Loading Multi Coin Selector HI-11UCSG supports 8 channels and can accept up to 8 kinds of coins at the same time. It is self-programming and features an inhibit line for the main machine/ game board. Programmed for Australian coins including 20c, $1 and $2 coins.

This coin selector accepts coin size diameter 18mm-30mm, and thickness 1.2mm ~ 3.0mm (adjustable 4 kinds of coin thickness). It is suitable for a range of machines and application including amusement machines and vending machines.


| | | | |
| --- | --- | --- | --- |
| Unit Dimensions : | 5.5W x 10.0D x 10.2H cms | Condition : | New |
| Shipping Weight : | 0.300 kg | Physical Weight : | 0.207 kg |
| Location : | Australia | Warranty : | 90 Days Warranty |
| Product Type : | Coin Mechs | | |
Features:
Supports 8 channels (coins) self-programming without PC
With an inhibit wire for game board
With 6 channel parallel output for each channel (coin) control
Support one coin then multi pulse output (impulse out ratio)
With narrow or wide impulse width select (100ms and 50ms)
Adjustable 4 kinds of coin thickness
setup for use with Australian coins
Specifications:
Power Input: DC 10-15V, 300mA max. Standby 50mA
Power Consumption: 5.0 watts max. Standby 0.6 watts
Impulse Output signal: Multi pulse (normal "high" level)
Inhibit Input signal: High enable (+3v ~ +15v)
Out 1-6 Output signal: 1 pulse/coin
Input/Output Connector: 4 pin male extend connect port, 6 pin male general I/O port
User controls: 5-ch - sw1, sw2, sw3 for channel or impulse ratio select, dip switch - sw4, sw5 for mode and other function select
Max 3 coins/second
Coin size (mm): Diameter 18mm-30mm, Thickness 1.2mm ~ 3.0mm
Working temperature: 5°C ~ 50°C
Dimensions (mm): 99 x 55 x 102
Net Weight (g): 240
Includes:
1 x Australian Multi Coin Selector - Top Loading Drop Type
1 x Adapter Board
1 x 10 pin NRI Ribbon Cable
1 x 5 Pin Cable
1 x User manual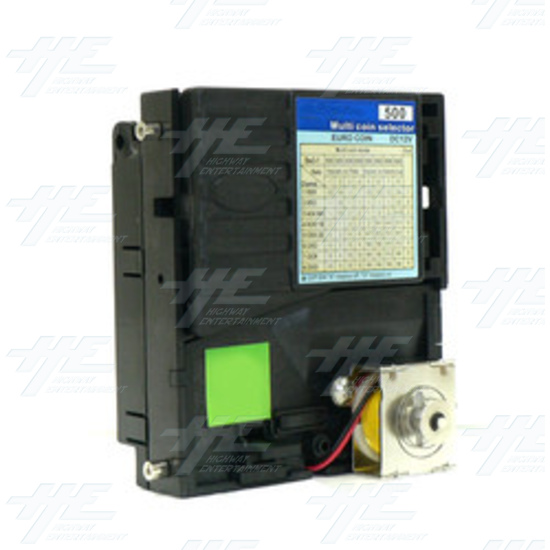 Top Loading Multi Coin Selector HI-11UCSG for Australian Coins - 17987-0001.jpg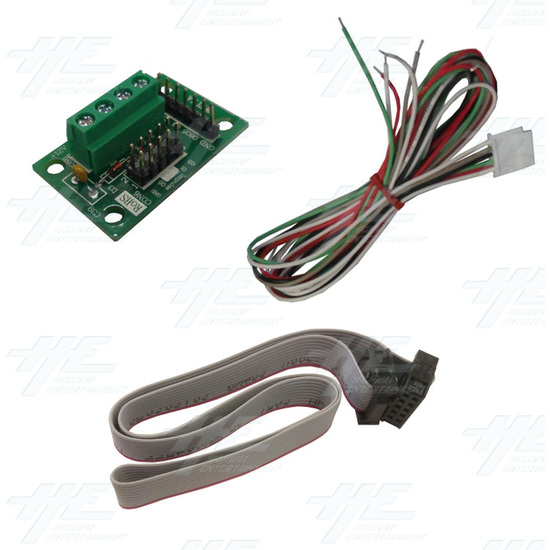 Top Loading Multi Coin Selector HI-11UCSG for Australian Coins - Accessories.jpg