TYCO ELECTRONICS Universal Receptacle Housing, 2 Way Mate N Lok Plug - 172157-1

save 54%





Product ID :
05637-0001
Price :

0.61

USD

(Change Currency)
RRP: 1.35 USD
(less discount 0.74 USD)

Availability :
In Stock





TYCO ELECTRONICS Universal Mate Receptacle Housing, 4 Way N Lok Plug is a part of the Universal Mate N Lock Series. This item is a 4 pin Female connector to be used with the 4 pin Male connector of the same series.

Made for any wiring that needs reliable and durable housing. The Male connector clips into the the back of the female connector. See the screenshots for more technical data.

| | | | |
| --- | --- | --- | --- |
| Unit Dimensions : | 1.2W x 1.5D x 2.4H cms | Condition : | New |
| Shipping Weight : | 0.002 kg | Physical Weight : | 0.002 kg |
| Location : | Australia | Packing Terms : | Plastic Bag |
| Shipping Terms : | Ex Works | Warranty : | 7 days testing warranty |
| Product Type : | Connectors and Plugs | | |
RECEPTACLE HOUSING, PANEL 2 WAY
Connector type:Mini-Universal MATE-N-LOK
Ways, No. of:2
Series:MINI UNIVERSAL MATENLOK
Colour:White
Mounting type:Panel
Depth, external:11.8mm
Flammability rating:UL94V-0
Length / Height, external:23.7mm
Material:Nylon
Voltage rating, AC:600V
Width, external:13.6mm
Depth, panel cutout:11.95mm
Diameter, signal contact:0.99mm
Housing type:In-Line
Pitch:4.2mm
Rows, No. of:1
Width:5.6mm
Width, panel cutout:10.7mm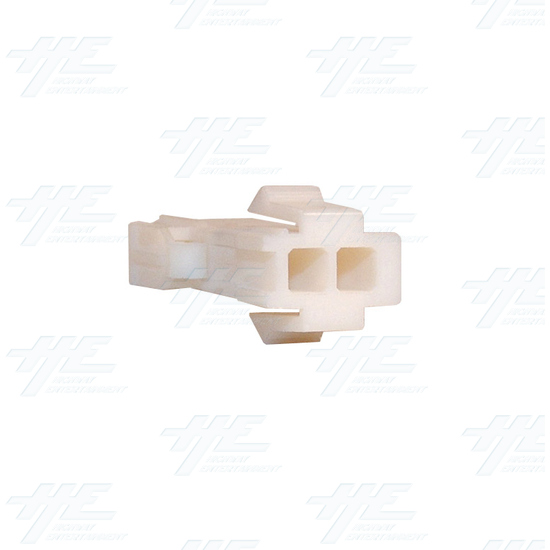 TYCO ELECTRONICS Universal Receptacle Housing, 2 Way Mate N Lok Plug - 172157-1 -