| | |
| --- | --- |
| | Slush Machine- XRJ15L |
The slush Machine XRJ15L is a perfect machine to have for a birthday party or family functions. With its 15L Bowl, this allows you to have full customization with fruity flavours or cocktail flavours.

The XRJ15L European anti- corrosion steel construction provides optimal longevity with its window blind for ventilation and transmitting the heat.

The machine has a speeding cooling system with its 400W Italian compressor made with the outer and inner wainscot for evaporator to ensure the high cooling efficiency.

The XRJ15L allows a wide variety of flavours and drinks to create such as Raspberry, Cola, Strawberry, Blue Lemonade and many more whilst allowing alcoholic cocktail beverges for those older including as Strawberry Daiquiri, Midori Illusion, Pina Coladas, Margaritas and more. This machine also allows you to make either juice drinks or slush drinks.

The XRJ15L is a perfect machine for your slushy drinks or juice drinks.

Used once for demonstration purposes.

| | | | |
| --- | --- | --- | --- |
| Condition : | Excellent | Shipping Weight : | 55.000 kg |
| Physical Weight : | 28.000 kg | Location : | Australia |
| Warranty : | 30 Days Testing Warranty | Product Type : | Vending Machines |
| Version Type : | English Version | | |
Specifications:
Model: XRJ15L
Material: Anti-Corrision Steel
Capacity: 15L / 4 Gallons
Power: 400W
Product Dimension: (cm) 27 x 58 x 79
Weight: 28 kg
Flavours:
Cola,
Blue Lemonade
Raspberry
Bubblegum
Strawberry
Lemonade
Green Apple
Passionfruit
Lime
Orange, Pineapple
Strawberry
Pine Lime
Lemon
Tropical
Watermelon
Wild Berry
Blueberry
Mango
Cocktail Flavours:
Pina Colada
Midori Illusion
Caribbean Cruise
Cosmopolitan
Hurricane
Margarita
Sex on the Beach
Mango Daiquiri
Pineapple Daiquiri
Lemon Lime & Bitters
Watermelon Daiquiri
Tequila Sunrise
Mojito
Coyote Ugly
Strawberry Daiquiri
Bahama Mama
Mudslide
Slush Machine- XRJ15L - Slush Machine- XRJ15L -Front
Slush Machine- XRJ15L - Slush Machine- XRJ15L -Side1
Slush Machine- XRJ15L - Slush Machine- XRJ15L -Side2
Slush Machine- XRJ15L - Slush Machine- XRJ15L-Side3
Slush Machine- XRJ15L - Slush Machine- XRJ15L-Buttons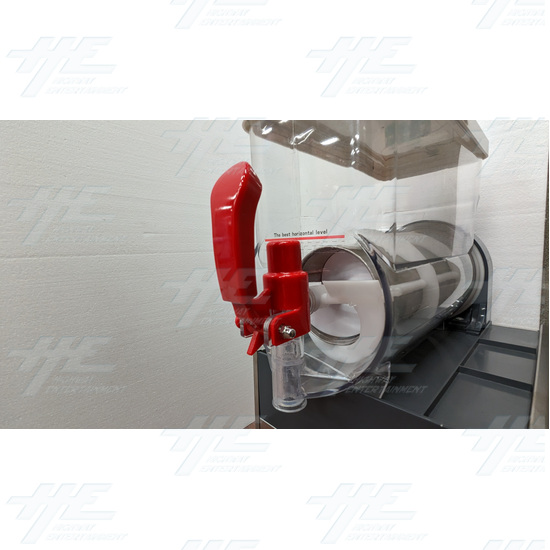 Slush Machine- XRJ15L - Slush Machine- XRJ15L-Push button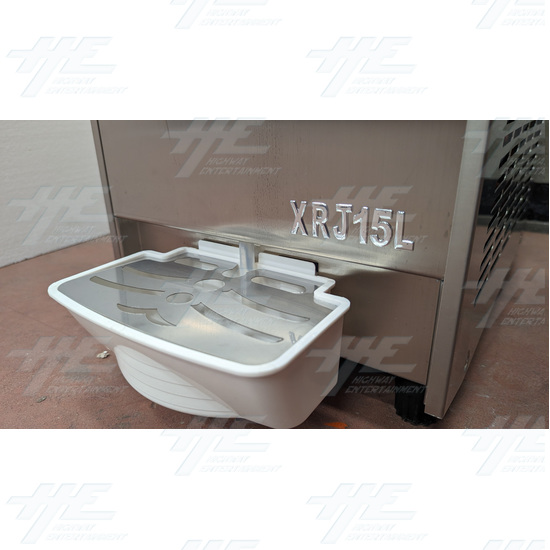 Slush Machine- XRJ15L - Slush Machine- XRJ15L-Holder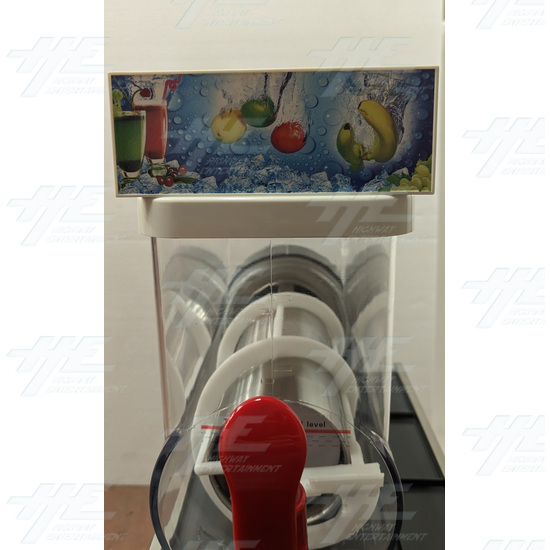 Slush Machine- XRJ15L - Slush Machine- XRJ15L -Header
Slush Machine- XRJ15L - Slush Machine- XRJ15L -Top