Colour Corrector (CCR-7)

save 14%





Product ID :
01785-0001
Price :

135.00

USD

(Change Currency)
RRP: 157.00 USD
(less discount 22.00 USD)

Availability :
Please Ask





This unit is designed for adjusting color quality of a video signal to achieve the best visual effect or copies of a videotape.

| | | | |
| --- | --- | --- | --- |
| Unit Dimensions : | 18.8W x 4.3D x 17.8H cms | Condition : | New |
| Shipping Weight : | 2.350 kg | Location : | Australia |
| Warranty : | 3 Months | Product Type : | Converters |
Features:
Does not convert Signal: Pal input = Pal Output, NTSC input = NTSC output.
Full Red, Green, Blue color correction allows you to increase or reduce individual colors: Vital for correcting White Balance errors.
Brightness Control: Adjusts the black level of input video and thus Brighten or Darken the image.
Color Control: Adjusts the overall color saturation (chroma level) of the video image.
Sharpness Control: Selectively boost or Cut the high frequency detail of the image offering a true sharpening of the picture. A special noise reduction circuit is incorporated to Reduce Grain normally associated with detail enhancers.
Picture Control: Adjust the overall picture contrast (luminance level).
Tint Control (NTSC only): Adjust the Tint (color subcarrier phase) of the picture.
Fade to Black (PAL only): Fade the image to black.
Full Electronic bypass: Pushing the button allows you to bypass the unit without disconnecting cables.
Full Sync and color burst restoration for Rock Solid copies.
Eliminates the harmful effects of video copyguard: Rippling, snow, tinting and bad color.
Specifications:
Picture resolution: 550 lines
S/N ratio: 55 dB
Input: 1 x S-VHS Y/C input
1 x RCA composite video input
Output: 1 x S-VHS Y/C input
1 x RCA composite video input
Cables: 1 x standard RCA cable
Power: 100/220V adaptor
For more information including freight calculation and online ordering, please click here:
http://www.converters.tv/products/converters/colour_correction/55.html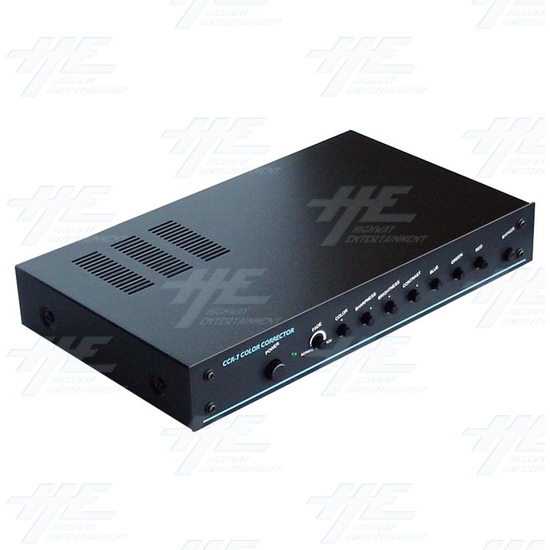 Colour Corrector (CCR-7) - Full View
Colour Corrector (CCR-7) - Front View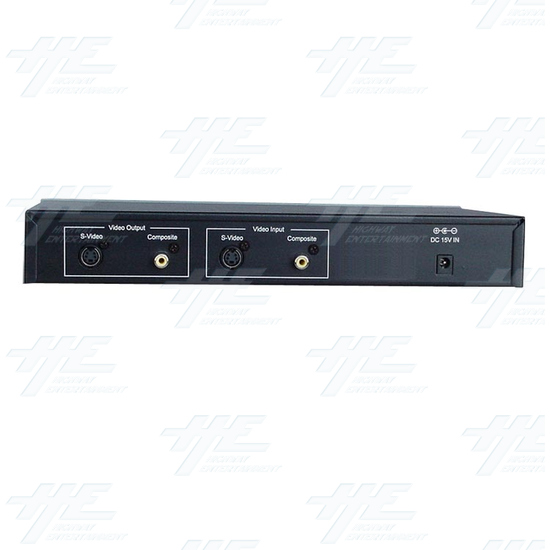 Colour Corrector (CCR-7) - Back View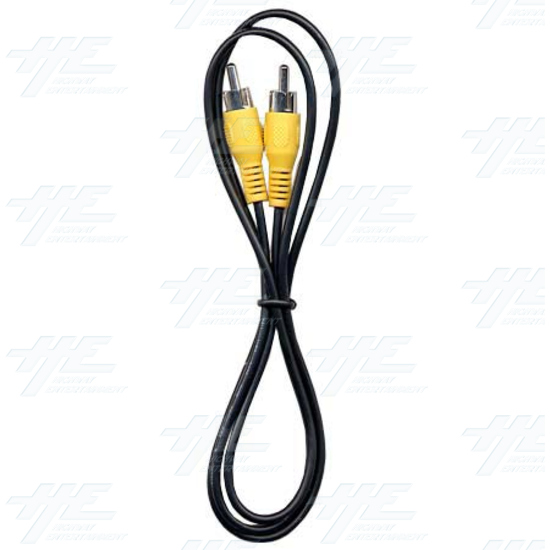 Colour Corrector (CCR-7) - AV Cable
Colour Corrector (CCR-7) - Power Supply
Colour Corrector (CCR-7) - Full Kit