Multi System Digital Converter with 19inch Rack(CDM-640AR)





Product ID :
01570-0001
Price :

806.80

USD

(Change Currency)
Availability :
Please Ask





NTSC / PAL digital multisystem converter which converts any video signal to NTSC or PAL. Offers premium conversion quality.

Turn your old 50/60" amusement screens into PAL televisions or obtain broadcast quality NTSC / PAL / etc... conversion.

| | | | |
| --- | --- | --- | --- |
| Condition : | New | Shipping Weight : | 2.892 kg |
| Location : | Australia | Warranty : | 3 Months |
| Product Type : | Converters | | |
Features:
Y/C input and output provides best conversion picture.
Convert any video system to any other video systems.
Input video system auto detected
Digital conversion from input TV signals of NTSC 3.58, NTSC 4.43, PAL, PAL M, PAL N, SECAM to output signals of NTSC 3.58, NTSC 4.43, PAL, PAL M, PAL N.
8-bit broadcast quality color decoding.
Digital comb filter for input system decoding.
Built-in Time Base Correction (T.B.C.) function for signal synchronization.
Built-in Automatic Gain Control (A.G.C.) function ensures 1 Vp-p output signal (Input level can range from 0.5Vp-p to 2Vp-p).
Full digital decoding and encoding; highly integrated digital processing reduces the board size and ensures reliable quality.
A color-bar pattern will automatically appear on the TV screen when there is no video signal present on the input.
TBC is active constantly, even in the bypass mode.
Adjustable control on Contrast, Brightness, Color, Tint.
Specifications:
Input systems NTSC 3.58, NTSC 4.43, PAL, PAL M, PAL N, SECAM
Output systems NTSC 3.58, NTSC 4.43, PAL, PAL M, PAL N
Connection terminals Video input: 1 ; S--Video input: 1
Video output: 1 ; S-Video output:1
Sampling frequency
Y : 13.5 MHz
R-Y: 6.75 MHz
B-Y: 6.75 MHz
Digital cord bit
Y : 8 bits
R-Y: 8 bits
B-Y: 8 bits
Line conversion Video: 526D 625 lines
Field conversion Video: 60D 50 fields
Power: 15V DC 450~600mA
For more information including freight calculation and online ordering, please click here:
http://www.converters.tv/products/converters/digital_video_system_converters/29.html
Multi System Digital Converter with 19inch Rack(CDM-640AR) - Full View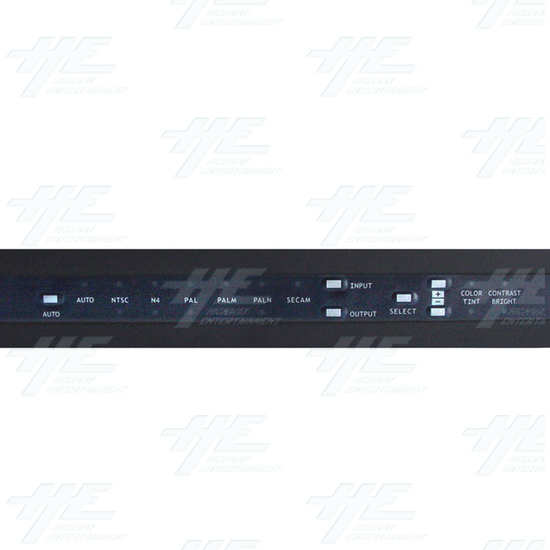 Multi System Digital Converter with 19inch Rack(CDM-640AR) - Front View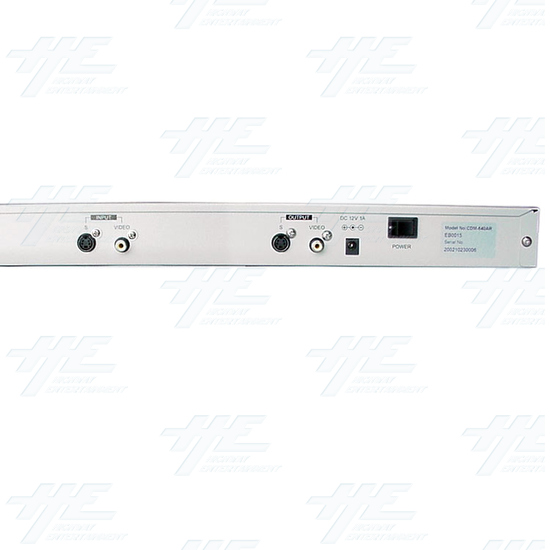 Multi System Digital Converter with 19inch Rack(CDM-640AR) - Back View
Multi System Digital Converter with 19inch Rack(CDM-640AR) - S-Video Cable
Multi System Digital Converter with 19inch Rack(CDM-640AR) - AV Cable
Multi System Digital Converter with 19inch Rack(CDM-640AR) - Power Supply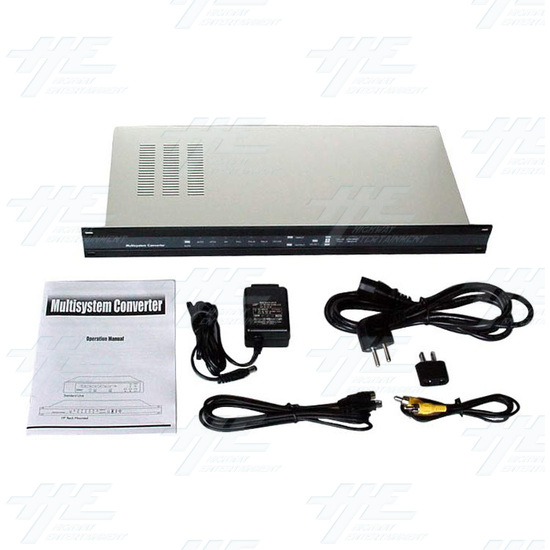 Multi System Digital Converter with 19inch Rack(CDM-640AR) - Full Kit