MAYFLASH ARCADE FIGHTSTICK F100 for PC/Android/PS3/Switch

save 32%





Product ID :
17559-0001
Price :

37.82

USD

(Change Currency)
RRP: 56.11 USD
(less discount 18.29 USD)

Availability :
In Stock





Compatible with PC, Android and PlayStation 3, Switch system.
Supports the XINPUT and DINPUT when being used on PC
Supports the Turbo function with different speed settings you can toy with
The D-Pad and X/Y Analog Axis mode can be exchanged
The Fighting Stick has considerable heft and rubber feet, both of which work to hold the controller firmly in place on hard, flat surfaces


| | | | |
| --- | --- | --- | --- |
| Shipping Weight : | 1.400 kg | Physical Weight : | 1.300 kg |
| Location : | Australia | Product Type : | Home Gaming |
Features :
Compatible with PC, Android and PlayStation 3 system.
Supports the XINPUT and DINPUT when being used on PC
Supports the Turbo function with different speed settings you can toy with
The D-Pad and X/Y Analog Axis mode can be exchanged
The Fighting Stick has considerable heft and rubber feet, both of which work to hold the controller firmly in place on hard, flat surfaces.
Compatible with Windows XP/Vista/Windows 7/ Windows 8/Windows 10.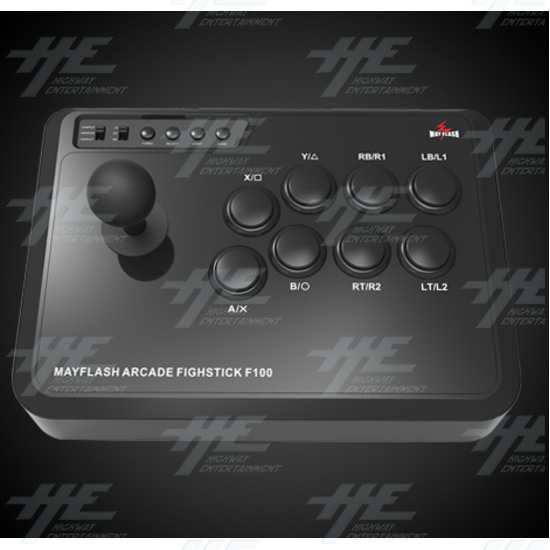 MAYFLASH ARCADE FIGHTSTICK F100 for PC/Android/PS3/Switch - f100 1.PNG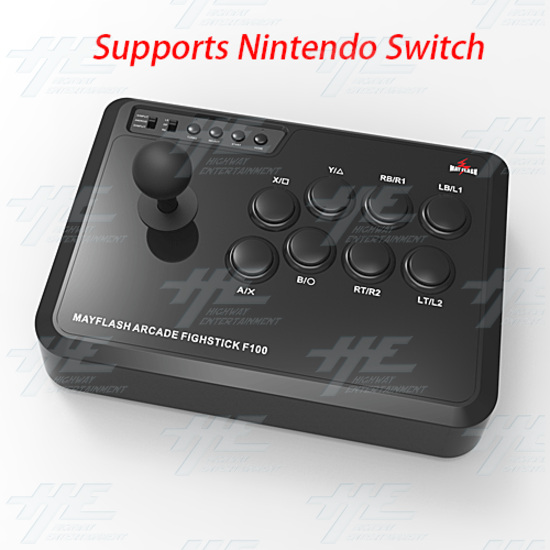 MAYFLASH ARCADE FIGHTSTICK F100 for PC/Android/PS3/Switch - f100 2.gif