| | |
| --- | --- |
| | 20 inch LCD Monitor suitable for Lowboy Cabinet or Cocktail Table (SOLD OUT) |
A professional 20 inch LCD Monitor with 12vDC voltage that is suitable for Lowboy Cabinet or Cocktail Table. This monitor is an LG brand new, A grade monitor with 4:3 resolution. It is great for both high and low resolution games, and is a great replacement for any lowboy arcade machine.

It includes its own mounting frame, making this monitor easy to install into your arcade cabinet or for personal use. There is no need to have large amounts of technical skill due to the plug in components, making this monitor great for all skill levels. The monitor adjustment board makes changing the screen easy and simple, instead of having to unhook everything and reach behind the monitor.

It includes a HDMI port, VGA port, related signal cable, power cable and a driver PCB, with a metal case. This monitor is Rohs certified and the viewing angles are 89 degrees/ 178 degrees.

Supports 15khz, 31khz and up to 1080P.

PLEASE NOTE

We are now sold out of new monitors in Australia. We have now released all balance stocks (slight imperfections/2nd panels, missing pixel panels, parts panels, etc..),please review this link for all inventory.

| | | | |
| --- | --- | --- | --- |
| Unit Dimensions : | 49.0W x 6.0D x 34.0H cms | Condition : | New |
| Shipping Weight : | 10.400 kg | Physical Weight : | 5.200 kg |
| Voltage : | 12vDC | Location : | Australia |
| Plug Type : | Australian Model | Packing Terms : | Bubble Wrap |
| Warranty : | 12 Months | Product Type : | Monitors & Chassis |
| Certificates : | CE, CTick, UL | | |
Technical Features:
Viewing Angle: Free ( R/L 178(Typ.),
Viewing Angle: (CR>10) U/D 178(Typ) )
Color Depth: 8bit, 16,7 M colors
Pixel Format: 1600 horizontal x 1200 vertical Pixels RGB stripe arrangement
Pixel Pitch: 0.255mm x 0.255mm
Luminance: White 300 cd/m2 (Center 1 point, Typ.)
Power Supply: 100-240vAC to +12vDC 3.5A
Power Consumption: Total 36.05 Watt(Typ.) (6.65 Watt@VLCD, 29.4 Watt@300cd/[LAMP=7mA])
Weight: 3200 g (Typ.)
Display Operating Mode: Transmissive mode, normally black
Surface Treatment: Hard coating (3H), Anti-glare treatment of the front polarizer
Outline Dimension: 434.0 (H) x 334.0 (V) x 30.0 (D) mm(Typ.)
Active Screen Size: 20.1 inches (510.54mm) diagonal
Response Time: 1.9 milliseconds
Brand: LG
Connectors:
Resolutions Supported:
15khz (Jamma standard)
31khz VGA
up to 1080P
Table 1: ABSOLUTE MAXIMUM RATINGS
Operating Ambient Humidity HOP 10 90 %RH 1
Storage Humidity HST 10 90 %RH 1
Storage Temperature TST -20 60 °C 1
Operating Temperature TOP 0 50 °C 1
Power Input Voltage VLCD -0.3 23.0 Vdc at 25 ± 2 °C
Note : 1. Temperature and relative humidity range are shown in the figure below; Wet bulb temperature should be 39 °C Max, and no condensation of water
Includes:
Monitor Adjustment Menu PCB
VGA Cable
9 Pin Extension Harness
Power supply and Power Cable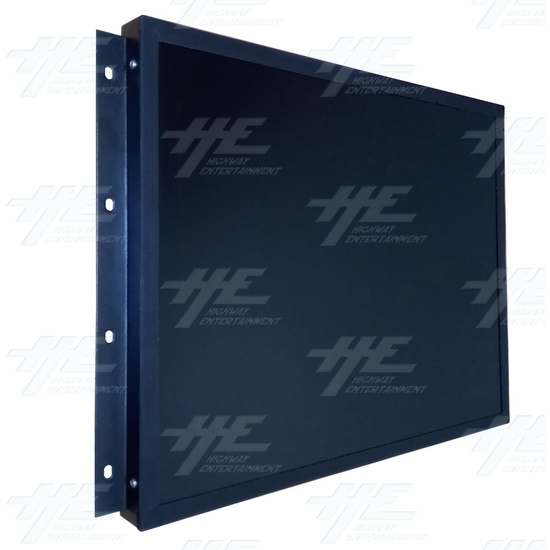 20 inch LCD Monitor suitable for Lowboy Cabinet or Cocktail Table (SOLD OUT) - Angle View
20 inch LCD Monitor suitable for Lowboy Cabinet or Cocktail Table (SOLD OUT) - Front View
20 inch LCD Monitor suitable for Lowboy Cabinet or Cocktail Table (SOLD OUT) - Connections
20 inch LCD Monitor suitable for Lowboy Cabinet or Cocktail Table (SOLD OUT) - Top & Bottom View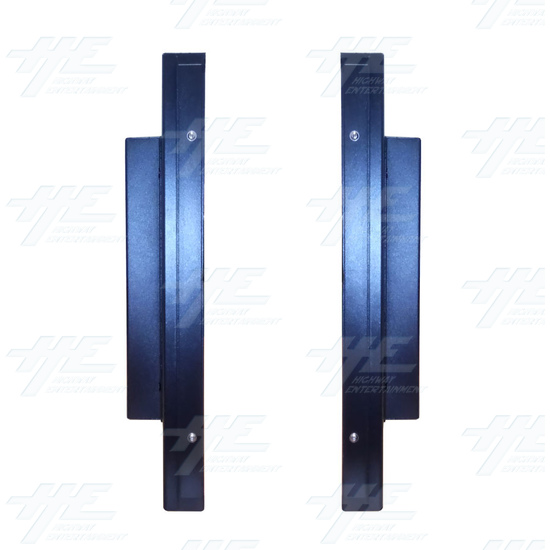 20 inch LCD Monitor suitable for Lowboy Cabinet or Cocktail Table (SOLD OUT) - Left & Right View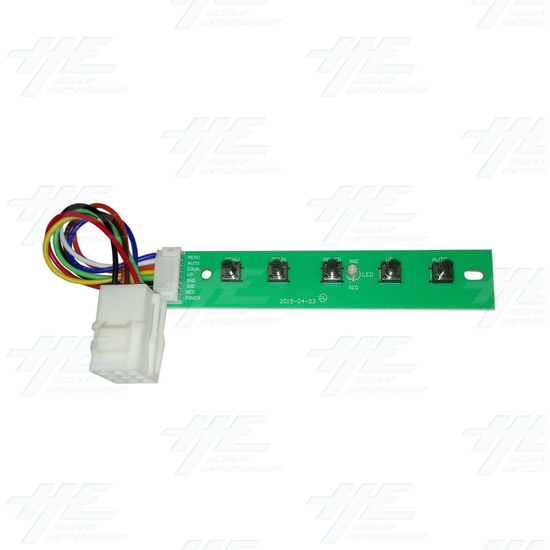 20 inch LCD Monitor suitable for Lowboy Cabinet or Cocktail Table (SOLD OUT) - Menu PCB
20 inch LCD Monitor suitable for Lowboy Cabinet or Cocktail Table (SOLD OUT) - Extension Cable
20 inch LCD Monitor suitable for Lowboy Cabinet or Cocktail Table (SOLD OUT) - VGA Cable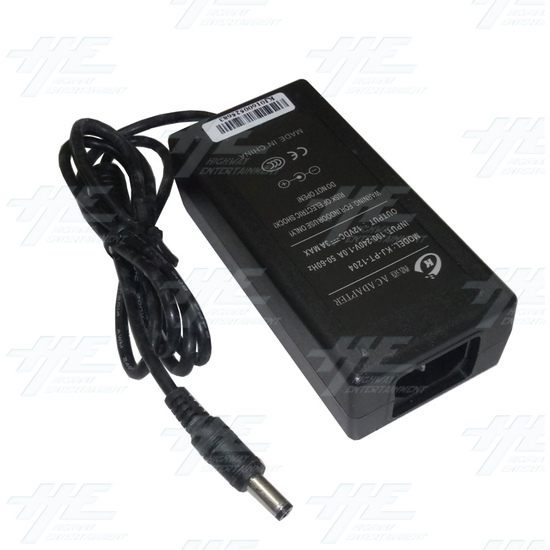 20 inch LCD Monitor suitable for Lowboy Cabinet or Cocktail Table (SOLD OUT) - Power Supply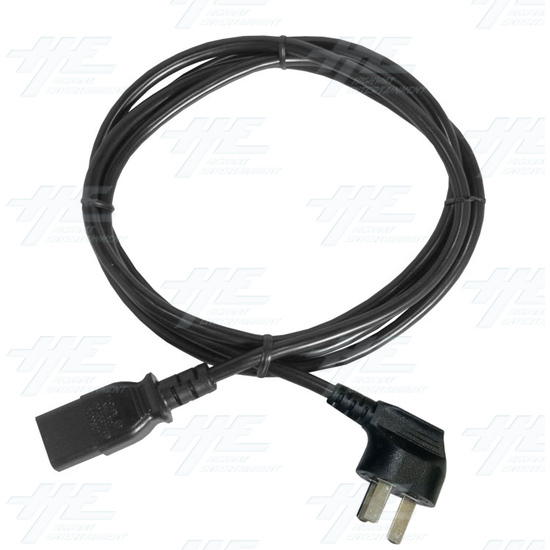 20 inch LCD Monitor suitable for Lowboy Cabinet or Cocktail Table (SOLD OUT) - Power Cable
20 inch LCD Monitor suitable for Lowboy Cabinet or Cocktail Table (SOLD OUT) - 20 Inch Monitor Dimensions.jpg