Power Supplies & Transformers
| | |
| --- | --- |
| | Sega to ATX Power Supply Adapter Kit |
The Sega to ATX Power Supply Adapter Kit is a two PCB board kit that allows you to replace Sega power supplies (such as the Model 1 and Model 3 PSU) using a generic ATX power supply and without needing to modify the wiring loom.

The Sega to ATX Power Supply Adapter Kit addresses needs within the amusement and arcade industry, as many of the Sega power supplies are no longer available and this will mean extra dollars to spend when you have to replace this crucial part.

The Sega to ATX Power Supply Adapter Kit will include two PCB boards and a 30cm IEC C13 to C14 cable, and can be used in games such as:


Virtua Racing,
Star Wars Arcade,
Virtua Fighter,
Wing War,
Virtua Fighter 2,
Manx TT Superbikes,
Sega Rally Championship,
Sky Target,
Virtua Cop 2,
Dead or Alive,
Dynamite Baseball,
Dynamite Cop,
Pilot Kids,
Zero Gunner,
Boat Race GP,
Harley Davidson & L.A. Riders,
Fighting Vipers 2,
Daytona USA 2,
Daytona USA 2: Power Edition,
Dirt Devils,
L.A. Machineguns,
Spike Out,
The Lost World: Jurassic Park,
Virtua Striker 2 Version '98,
and many, many more!

The DC Board has indicator LEDs for the presence of 3.3v, 5v, and 12v, and there is a connector labelled 'Astro' on the board for the 'Service', 'Test', 'AF+' and 'AF-' functions of Astro City.




The kit includes 2 boards:


Board One connects 110vAC via an IEC female cable from the ATX 110vAC output and presents 110vAC as per the original power supply connectors.
Board Two connects the 20 or 24 pin ATX plug for 3.3vDC, 5vDC and 12vDC output and presents the DC voltages as per the original power supply connectors.





There are quite a few power supplies that can be replaced with this kit, such as those listed below:

(Note: Some power supplies do not have a 3.3v connector. If that is the case then the connector is simply not used):



JQA Power Supply / 400-5330-02-91
NVS-4000 PSU - This unit is common in Astro cabinets and has a couple of extra wires which we have also included on the replacement board.




This innovative adapter kit is one-of-a-kind and will help to increase the longevity of your Sega machines!

| | | | |
| --- | --- | --- | --- |
| Unit Dimensions : | 20.0W x 10.0D x 5.0H cms | Condition : | New |
| Shipping Weight : | 0.400 kg | Physical Weight : | 0.194 kg |
| Voltage : | 110 - 240 Volts | Location : | Australia |
| Warranty : | 30 Days Warranty | Product Type : | Power Supplies & Transformers |
| Certificates : | CE, CTick, UL | | |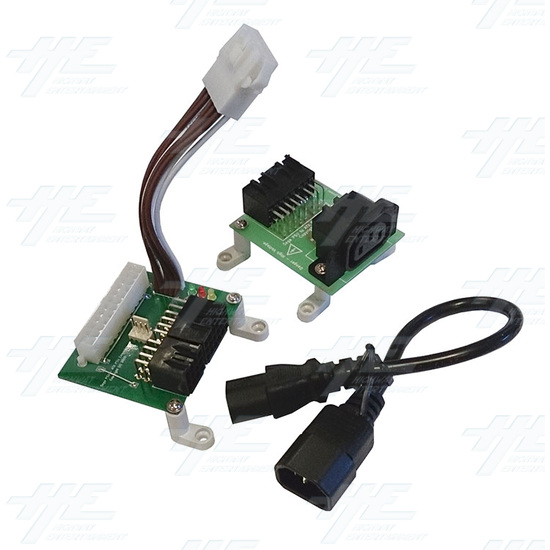 Sega to ATX Power Supply Adapter Kit - Sega to ATX Power Supply Adapter Kit
Sega to ATX Power Supply Adapter Kit - Sega to ATX Power Supply Adapter Kit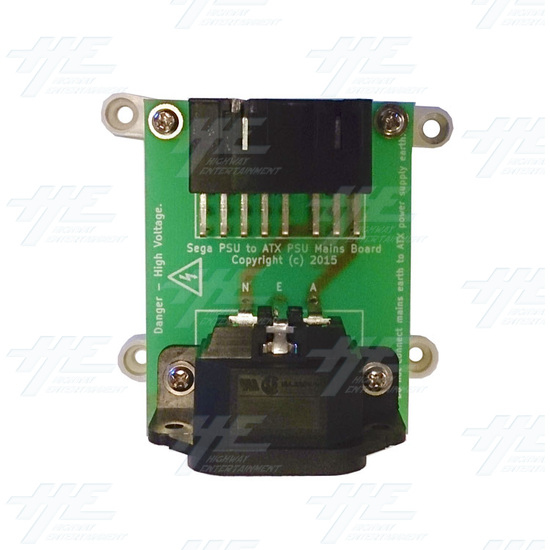 Sega to ATX Power Supply Adapter Kit - Sega to ATX Power Supply Adapter Kit
Sega to ATX Power Supply Adapter Kit - Sega to ATX Power Supply Adapter Kit
Sega to ATX Power Supply Adapter Kit - Sega to ATX Power Supply Adapter Kit
Sega to ATX Power Supply Adapter Kit - Sega to ATX Power Supply Adapter Kit
Sega to ATX Power Supply Adapter Kit - Sega to ATX Power Supply Adapter Kit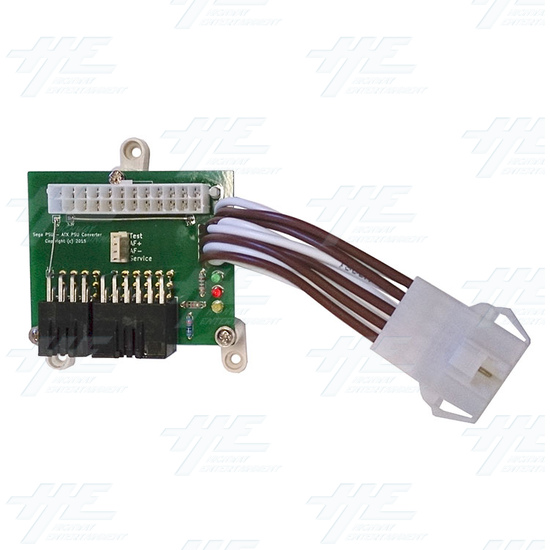 Sega to ATX Power Supply Adapter Kit - Sega to ATX Power Supply Adapter Kit
Sega to ATX Power Supply Adapter Kit - Sega to ATX Power Supply Adapter Kit